Welcome to my site
Hello my name is Sally Eyre and I am an experienced Person Centred Counsellor
based in Tamworth, Staffordshire.
The experience I have gained as a Counsellor is from working for a voluntary organisation for approximately 4 years and I have helped clients move forward with issues ranging from low self esteem, anxiety,depression, bereavement, relationship issues, alcohol related issues and anger management to child hood issues.
I work in a way that is tailored to each individual's needs which is on a one to one basis and I work with both adults, young people and couples.
I am aware that when you initially take the first step to look for a counsellor it can be quite frightening, it takes alot of courage and can generate a great deal of anxiety.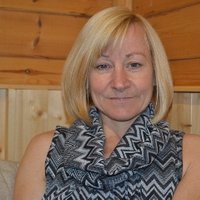 I want to assure you that these feelings are quite natural so I would initially
offer you an assesment session where we would meet and you would then
be able to make an informed decision as to whether counselling is right for you,
it would give us both an opportunity to see whether we can work together.
I would offer you a safe confidential space in which you can explore your world
and make sense of the issues that maybe affecting you and help you to learn
new ways of dealing with problems without judging you.
I am a very warm, caring person and I am willing to support you for however
long you need, this maybe for a matter of weeks or longer until you are ready
to move forward.
I am a member of BACP(British Association for Counsellors And Psychotherapists)
and abide by its Code of ethics.
Book your initial assesment here